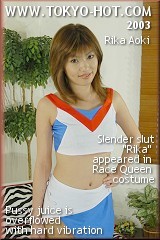 We welcome VISA, JCB, Korean Debit, DISCOVER and etc.
Security Server is performing safe credit card transaction.
Click the following button
Online Cancellation can be done in the Members Area.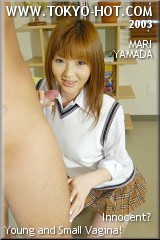 Notes;
Member URL is displayed on a screen after the completion of settlement of accounts, and is displayed on receipt mail of CCBILL. Please keep receipt mail carefully.
Pease check and confirm first that reproduce of sample is satisfactory, we may not accept any claim/refund by the any reason in related to the visible problem.
The download speed of a file is influenced by a server's traffic situation, a visitor's connection situation, etc.
The file of a license system cannot be perused if your PC cannot acquire a license.
Prepaid cyber money called a "TOKEN" is required for acquisition of a license.
The number of required TOKEN is decided for every contents.
Please check the number of TOKENS of the contents wishing perusal in member area, and purchase a TOKEN.
A license is required also for a "Original Slide Pictures Collection". Zero token is assigned during the free period.
Copy rights of all contents in this site are strictly reserved by TOKYO-HOT and the all original contents in this site is in 1PC / 1 license system.
A license is indefinitely effective without any restriction in PC which acquired the license.
When a license is loose by the CPU exchange/replace, OS re-installation and so on for your convenience, the token for re-acquisition will be returned with restricts during the member.
In case you perusal with other PC, please acquire a license for that PC again.
In order to maintain comfortable environment condition, 6.5GB / download restrictions of less than 24 hours is prepared. When restriction is reached, an error screen appears and re-download is more possible than the 12-hour later.
The printing day of contents and a price amendment day may change without any notice.
A member must not use copy, reproducing, publishing, broadcasting and carrying out public transmission etc. by of the any situation of the method, and must not make a third person use the information about this service without consent by the prior document of this site.
A member shall recognize that technical restrictions of infrastructures, such as technical restrictions about the Internet and a computer and a communication circuit, may consist, and this site shall understand and agree not to undertake the obligation to pay reparations in the case to any damage produced from the matter relevant to these. Keep in mind that it may stop service without any announcement to you in advance when it is judged that these sites, such as a maintenance of a system are required.
That the system or program of this service adapts a demand of you and working correctly have not guaranteed this site. The same is said of the legitimacy of service and accuracy. Please understand beforehand that we may not accept any claim/refund of the use charge which paid in any cases.
When this site judges that the act which breaks the matter set to this agreement or the agreement of CCBILL and its meaning was performed, without notifying in advance to a member, this site shall perform the measure of suspending use of this service immediately, or shall reserve the right which refuses use of this site.
The contents of this site may be changed without a preliminary announcement.
By proceeding, it is understood that the member whofs registration was made completely had consented to all above mentioned conditions.